What Is A Mobile Substation?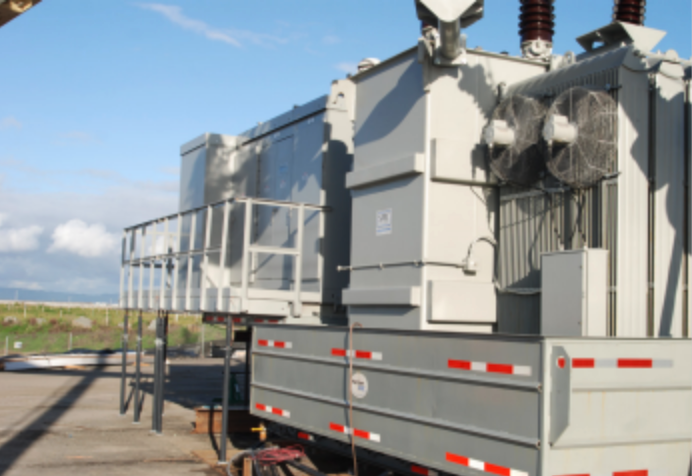 Sometimes a power supply must be versatile in order to manage applications on a temporary basis. Power supplies will sometimes need to be set up on worksites or during a civil contracting agreement. Where there's a large degree of consumption for electricity, delivering a temporary substation or mobile substation can be advantageous. 
Mobile substations are used for quick deployment and they can quickly restore electrical service during an outage or deliver the added electrical boost that is needed to complete a construction project at a remote site with heavy equipment. Mobile substations are designed to provide temporary power or as an alternate power source for regular maintenance projects. Substations are particularly useful for emergency services, new construction projects, or temporary service in the event of maintenance. 
Mobile or portable substations are self-contained power generation solutions and on board they have a transformer, cooling equipment, switchgear, metering, protection services, auxiliary power supply, surge protection, and likely a trailer for transportation. 
Most of the time, the portable substation is designed to roll into a job site on a trailer in a fully assembled format and then begin generating power immediately. The system is fully equipped with everything that's needed to start producing power but it will need to be monitored and maintained. The setup time for one of these systems typically takes 4 hours. 
There are several different configurations of portable substations including transformer configurations on a 360° rotating bed for positioning and powerline connection flexibility. There is also trailer-mounted switchgear systems which can be positioned with the truck and include low voltage and high voltage switchgear for protection on the transformer. Depending on the size of the trailer, multiple voltages and ratings will be available to power almost any size project. 
Multiple considerations need to be taken into account when placing a substation. Temporary fencing must often surround the substation if it's placed in a public area and permitted electrical clearances need to be adhered to. With multiple voltage transformers, it's also important to keep an operational connection chart displayed for any staff working with or around the substation. This can improve shutdown and response to any emergency. 
If you have a need for regular mobile power solutions, backups, or temporary power solutions, we can deliver the crucial systems in a custom build for your needs. Contact us today to learn more about our mobile substation designs.