Powering Your Infrastructure with Swartz Engineering's E-House Designs
Take the first step towards powering up your operations, call us at 276-285-3841
A proper E house design is a crucial element for power control systems in your business. If you are seeking a quality E house to suit the needs of your business, we can provide you with the perfect solution to keep your electrical equipment safe. 
An E house design from our company can be designed with an end-to-end responsibility to your business. We want to build products that will suit your needs for any size, any area and to meet the needs of your electrical equipment as well. We specialize in electrical equipment amongst some of the world's leading companies. We are a worldwide supplier of E houses and capable of custom-engineered solutions. 
Why Install an E house
Electrical supply houses can be a crucial solution to keeping your sensitive equipment safe and making sure that it can stand up to the hazards of your workplace. E houses can not only protect sensitive equipment but they can be responsible for properly protecting your employees during an electrical emergency. 
In these durably crafted and high-quality safe spaces, you can have the level of protection that is needed for your equipment and the perfect organizational space for your business. In industries like mining or in the locomotive industry, having an area protected from the elements remains a crucial step to keeping your devices safer. 
Customized E-House Design
Swartz Engineering specializes in designing and fabricating bespoke E-Houses tailored to meet the specific needs of their clients. With a team of seasoned engineers and industry experts, they ensure that each E-House is meticulously crafted to provide seamless integration, optimal functionality, and superior performance.
Cutting-Edge Technology
Swartz Engineering stays at the forefront of technological advancements, employing the latest tools and techniques in E-House manufacturing. Their commitment to innovation enables them to develop advanced control systems, state-of-the-art power distribution solutions, and intelligent automation features, empowering their clients with efficient, reliable, and future-proof E-Houses.
Modular Construction Approach
Swartz Engineering adopts a modular construction approach, which facilitates swift deployment and installation of E-Houses. This approach ensures reduced downtime, minimized on-site construction efforts, and accelerated project timelines. By delivering pre-engineered modular E-Houses, Swartz Engineering offers their clients unmatched flexibility, scalability, and cost-effectiveness.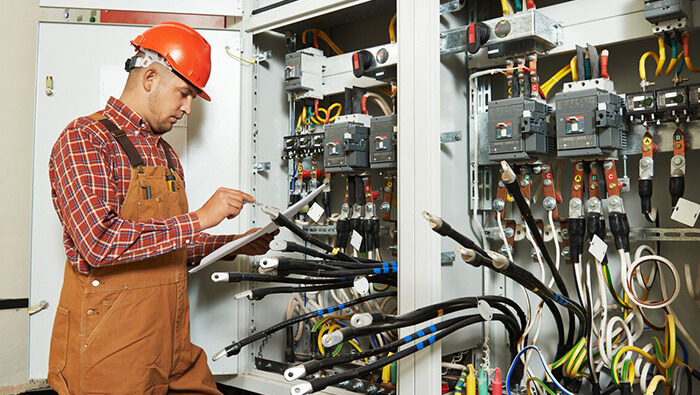 Learn more about our products with our experts
Why choose us for your E-house?
Choosing Swartz engineering for your E house installation can be an excellent way to protect your equipment. We have some of the best customer service in the market and a quality assurance team that is able to keep the quality of our E house installations at an all-time high. We have worked to revolutionize the materials and the construction of our E houses to ensure they will withstand the most challenging environments with end-to-end responsibility. Our design, quality, and history are elements that make us extremely well suited as your E house supplier. 
Power Distribution Equipment
Power distribution equipment, including transformers, switchgear, and distribution panels, are commonly housed in E houses. E houses protect these critical components from external elements such as water, dust, and temperature fluctuations that can damage the equipment and cause equipment failures.
Motor Control Centers
Motor Control Centers (MCCs) control and operate motors in industrial facilities. MCCs are often housed in E houses to protect them from dust, moisture, and other hazards that can cause equipment malfunctions.
Variable Frequency Drives
Variable Frequency Drives (VFDs) control the speed of motors and pumps in various applications. E houses provide a controlled environment for VFDs and protect them from harsh weather conditions that can cause damage.
Control Systems
Control systems are critical components in industrial facilities, monitoring and controlling various processes. E houses protect control systems from hazards such as dust, moisture, and temperature fluctuations that can cause system failures and safety risks.
Hazards E houses Protect Against
E houses protect electrical equipment from various hazards, including fires, explosions, dust, moisture, and extreme temperatures. E houses also provide a controlled environment for equipment, ensuring that equipment operates at optimal conditions and preventing equipment failures that can cause safety risks.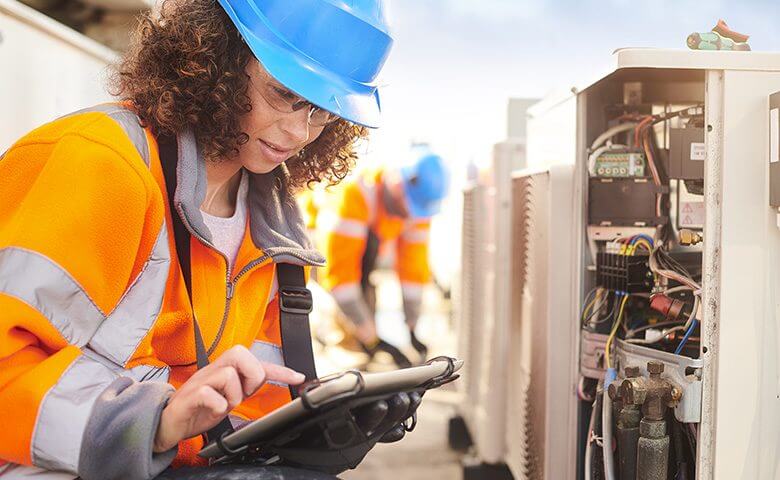 Contact Us Today
We are an international E house supplier. We have worked with companies all over the world and we are able to provide support in our local area of Bristol VA as well as in surrounding states like Kentucky and North Carolina. We coordinate with international businesses and we regularly ship our products to businesses operating internationally. Whether we are setting up an E house in Virginia, Hawaii, or South Africa, we are ready to take on the challenges of your industry and produce a product that exceeds electrical standards for your business.
If you are interested in an E house installation for your business, Contact our staff today to learn more about the process of designing and outfitting your business with an appropriate E house installation.
Take the first step towards powering up your operations! call us at 276-285-3841