Portable Substations: The Ultimate Solution for On-The-Go Power Control
Take the first step towards powering up your operations, call us at 276-285-3841
Becker's portable substations or Swartz trailers are safe and reliable. You need reliable power supplies for your customers. Power demand has to be met at short notice without disruption - despite tight construction timeframes, operational restrictions, and unexpected things, such as natural disasters. Becker Global America has your reliable solution.  
Our portable power substations ensure a safe, reliable grid connection to fit the most demanding environments. "Plug and play" high and medium voltage substations are built fully mobile, on trailers or semi-trailers, skids, or inside a shelter, as an "E-House".
The modules contain all the necessary components for a complete substation: power transformer, AIS or GIS switchgear, MV cables, protection and control systems, as well as AC and DC auxiliary power supplies. They are fully factory-tested and simply need to be connected to each other on-site.
Our design ensures maximum flexibility for excellent reliability and a high return on investment.
Little space requirement
Minimum interface management
Little on-site work/short installation
Easy expansion and relocation
Resistant to harsh environments
Reduced maintenance requirements
Environmentally friendly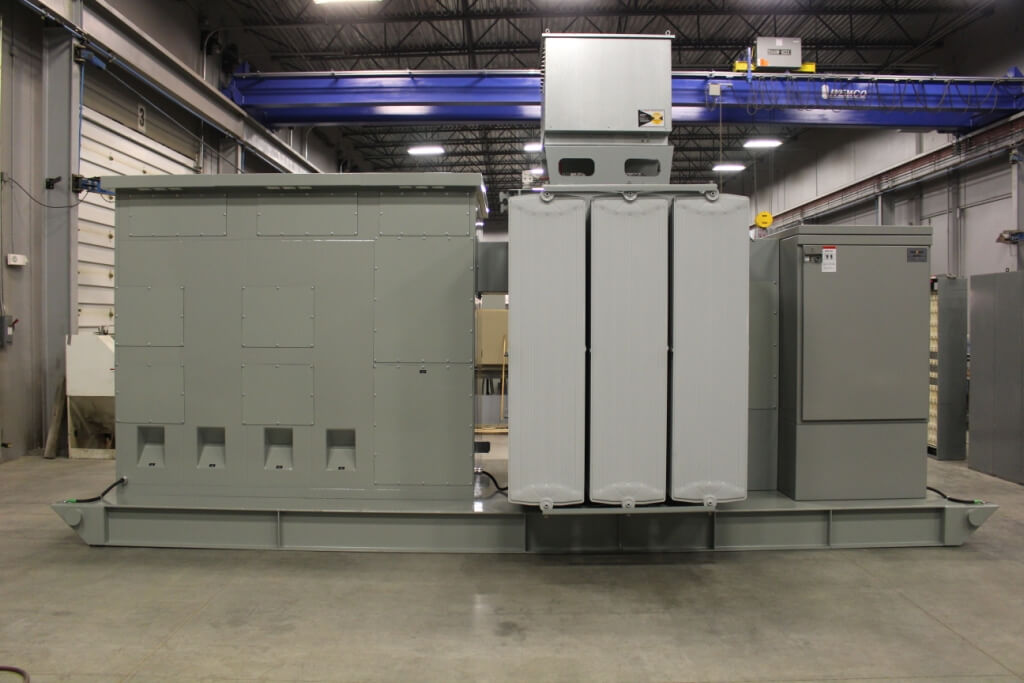 Learn more about our products with our experts
Our portable power solutions are
Custom engineered and designed
Homogeneous communication structures
Transmission and transformation
Substation interconnection and automation
Up to 230kva and 50MVA
Air and Vacuum Circuit Breakers
Relay Control Panels
Designed to exceed your needs, our portable substations or Swartz trailers are designed to offer various options such as trailer and skid-mounted and HV E-house substations.
Industry-tested and proven in these areas
Oil and Gas
Power
Grid
Mining
Becker's portable power solutions are smart options offering a high return on investment. By reducing the interface management and site works to a minimum, portable power solutions provide significant cost and time savings, along with a low-risk profile.
Take the first step towards powering up your operations! call us at 276-285-3841