Electricity is essential for modern life, but it is not always easy to access or distribute it in remote or challenging locations. That is why Swartz Engineering offers a smart and innovative solution: E-House, a type of electrical substation that is more compact, economical, and reliable than traditional structures.
What is an E-House?
An E-House (acronym for Electrical-House) is a customized, pre-assembled, and pre-tested substation that can be used as a temporary or permanent solution. It is ideal for places with difficult access, such as mining sites, oil and gas fields, renewable energy plants, industrial zones, and rural areas.
An E-House is similar to a conventional substation, but it has some advantages: it can minimize installation and maintenance operations on site, it can guarantee high reliability and performance, and it can accommodate all the necessary equipment in a smaller space.
An E-House can be supplied either in ISO standard sizes or tailored to the specific needs of the customer. It is easily transportable and designed to house the equipment required to manage the energy flows of the substation, such as electrical power and control panels, transformers, switchgear, metering and communication devices, and auxiliary systems.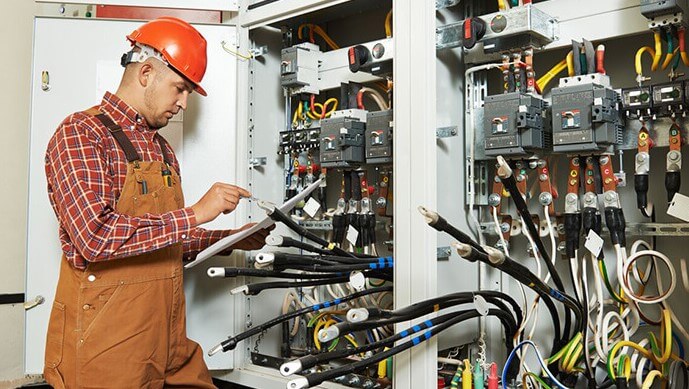 The ultimate solution for reliable power control! call us at 276-285-3841
How does an E-House work?
An E-House works like a plug-and-play device: it is delivered to the site fully equipped and ready to operate, with all the interconnections done in the factory. It only requires a connection to the power source and the load and a grounding system.
An E-House can be installed either on a concrete foundation or on a steel skid, depending on the site conditions and the customer's preferences. It can also be mounted on wheels or rails, for easy mobility and flexibility.
An E-House can be operated either manually or remotely, depending on the level of automation and control required. It can also be integrated with other systems, such as SCADA, protection, and monitoring, to ensure optimal performance and safety.
What Are The Benefits Of An E-House?
An E-House offers many benefits compared to a traditional substation, such as:
Cost-effectiveness: an E-House reduces the costs of civil works, engineering, installation, commissioning, and maintenance. It also saves time and resources, as it can be delivered faster and easier than a conventional substation.
Reliability: an E-House is built and tested in a controlled environment where any problem can be solved promptly and efficiently. It also ensures high quality and durability, as it is made of robust and resistant materials and protected from external factors, such as weather, dust, noise, and vandalism.
Flexibility: An e-house can be customized and adapted to the specific needs and requirements of each project. It can also be modified or expanded later if needed.
Sustainability: an E-House is designed with environmental and social responsibility in mind. It reduces the environmental impact of the substation, as it occupies less space and consumes less energy. It also improves the social impact, as it creates less disturbance and inconvenience for the surrounding communities.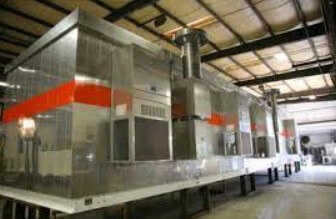 The ultimate solution for reliable power control! call us at 276-285-3841
What are the types of E-House?
Swartz Engineering offers two types of E-House, depending on the voltage level and the application:
Primary substations: they handle the high-voltage energy that comes from the national transmission grid. They are usually larger and more complex than secondary substations, and they require more equipment and space. Swartz Engineering has developed its own E-House for primary substations, called STC-Box, which is a compact and modular structure that can be supplied either completely pre-assembled or disassembled in blocks. It is also sea-shipping approved, as it can fit in a standard ISO container.
Secondary substations: they distribute the low-voltage energy that comes from the primary substations. They are more widespread and simpler than primary substations, and they require less equipment and space. Swartz Engineering has developed its own E-House for secondary substations, called STC-Kiosk, which is a very compact and optimized structure that can house all the necessary equipment in the smallest possible space. It is also easy to maintain and operate, thanks to its ergonomic design.
Why Choose Swartz Engineering?
Swartz Engineering is a leading company in the field of electrical engineering, with more than 20 years of experience and expertise. It offers a wide range of products and services, such as E-Houses, switchgear, transformers, generators, cables, and accessories. Swartz Engineering is committed to providing high-quality and innovative solutions.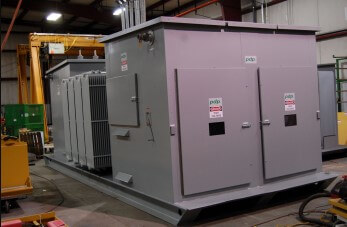 The ultimate solution for reliable power control! call us at 276-285-3841
Contact Us Today!
Contact us today to learn how Swartz Engineering can elevate your rail system's performance. Don't miss out on the future of Traction Applications – seize the opportunity and electrify your journey!  Visit our website or call us to schedule a consultation. Let's power your rail system into the future!
Our Expert Services
Swartz Engineering provides top-quality products to meet our customers' needs. We also make sure our products work reliably and safely. Our products include:
Take the first step towards powering up your operations! call us at 276-285-3841