The primary goal of transportation companies is to maintain high levels of service, and infrastructure components play a crucial role in achieving this goal. To meet the demands of increased traffic and high-speed networks, new technologies are required in both railway infrastructure and trains. This necessitates strict control over service and maintenance procedures throughout their lifetime. Traction substations, due to their significant impact on system reliability and safety, are key components in the railway power supply system.
Railways are becoming more competitive, and sustainability advocates are pushing the industry to make trains more attractive, reliable, safe, and cost-effective. Railways are known for their challenging environment, putting equipment in rolling stock and trackside applications under extreme pressure. However, merely meeting these challenges is not enough. Equipment also plays a role in making rail transport safer, more reliable, and more attractive. In the railway industry, electrical equipment and circuits play a crucial role in ensuring passenger safety and reducing costs, delays, and downtime caused by defects or failures.
Electrical equipment is typically tightly packed into small cabinets or compartments due to space constraints, with units often placed very close to each other. Circuit breakers play a crucial role in protecting power lines from spikes, transients, and bursts.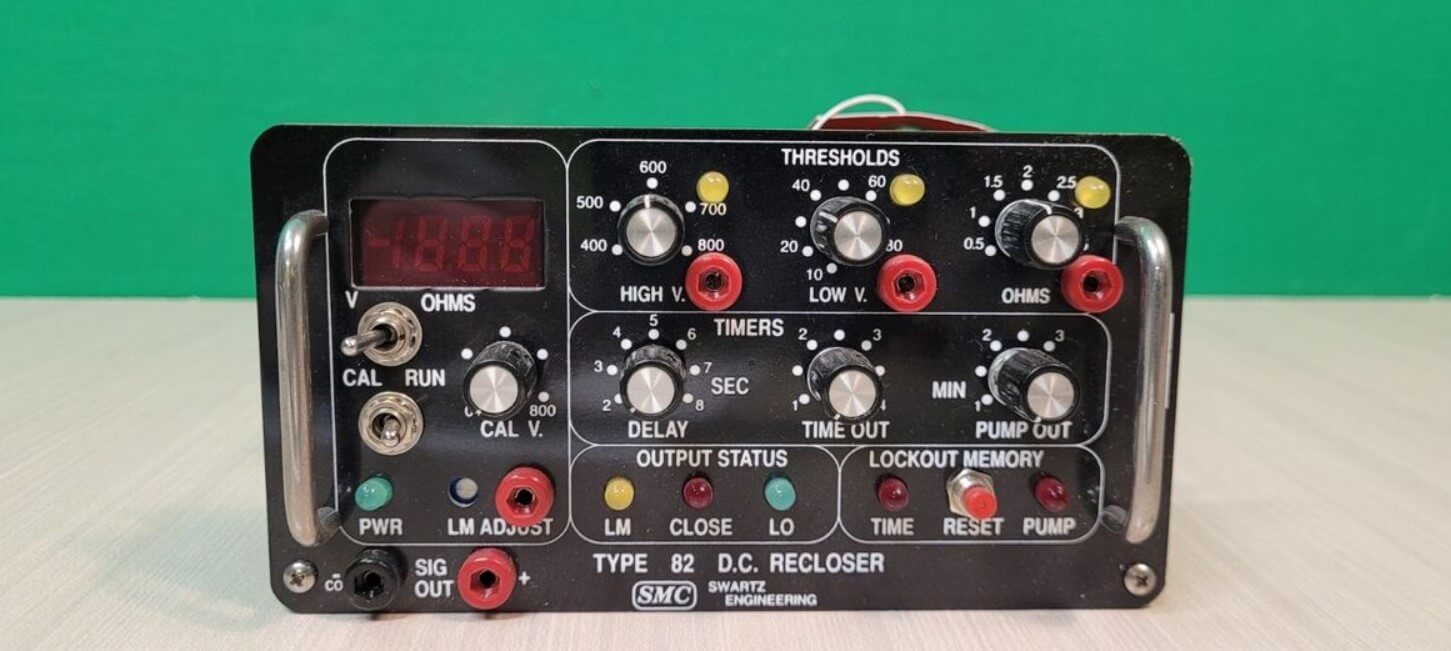 The ultimate solution for reliable power control! call us at 276-285-3841
Basics of Circuit Breakers
The role of a circuit breaker is simple: it should trip or shut down when an irregularity is detected. A short circuit can lead to a sudden rise in current or a situation where demand exceeds supply, and circuit breakers must disconnect devices in both scenarios.
Circuit breakers trip when the current, "I," exceeds a specified value, depending on the type and rating of the breaker. They can also trip if there is a significant change in current, known as di/dt or the rate of change of current with respect to time.
In marine applications, fast-acting IGBTs are the best choice, where systems have very low inductance. However, for traction applications, systems can be built with higher inductances and IGCTs, allowing for a slower rise in di/dt, resulting in reduced speed and lower on-state losses.
Circuit breakers must adhere to specific standards, but these devices have been in use for many years under different conditions and contain mechanical components. It's unrealistic to expect a circuit breaker's settings to remain the same after 30 years of use, so circuit breakers need continuous research and development to ensure excellent and predictable results.
In previous years, the only options for circuit breakers were oil-filled and air-filled power circuit breakers. Today, circuit breakers are often overlooked because established technologies already protect and interrupt systems. AC air circuit breakers in the 2kV-38kV classes have become rare but remain important in equipment in the 250V-2000V range, especially in AC and DC power systems.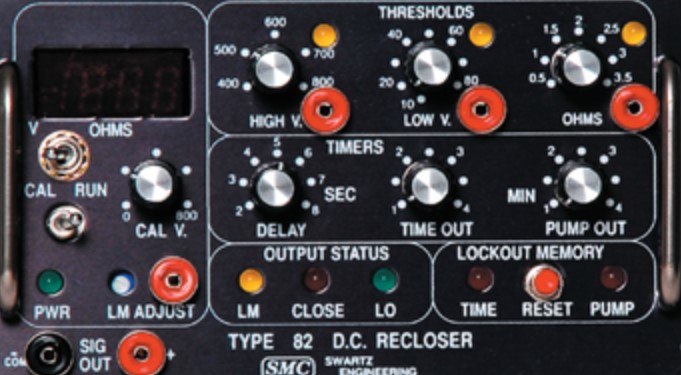 The ultimate solution for reliable power control! call us at 276-285-3841
Advantages of DC Distribution Systems in Railway Operations
DC distribution systems offer numerous advantages for railway operations, including greater flexibility and redundancy. However, the short circuit current limit has often been a barrier to upgrading or expanding DC railway substations. The combination of advancements in DC traction technology and increasing equipment ratings has led to more powerful and complex electric traction networks. Designing circuit breakers for direct current is challenging, particularly due to the lack of a zero natural current. Air magnetic circuit breakers, widely used, have faced issues with their breaking action, long fault clearing times, short lifespan, contact wear, and high maintenance costs, resulting in reduced availability and downtime.
The interest in large DC-grids has grown due to recent developments in DC technology and renewable energy. DC circuit breakers are necessary to increase reliability and control faults in such grids. DC circuit breakers must be more efficient than AC circuit breakers due to the lower impedance in the DC grid. Hybrid solutions, combining a mechanical switch and power semiconductors, show promising features for meeting the needs of circuit breakers.
Conclusion
The railway infrastructure is incomplete without high-speed DC circuit breakers. When things go wrong, these breakers minimize damage. Properly selecting the right circuit breaker ensures the best decision in terms of performance, safety, and cost-effectiveness. To ensure the safety of the system, it's essential to develop circuit breakers suitable for the future. The road to a sustainable future for railway traction looks promising with the recent development of new and advanced circuit breakers based on semiconductors.

The ultimate solution for reliable power control! call us at 276-285-3841
DC Circuit Breakers by Swartz Engineering!
Unleash the Power of Innovation:
Experience the cutting-edge technology that powers some of the world's most advanced locomotives and light rail systems.
Benefits You Can Expect:
- Unparalleled Safety: Protect your rail vehicles and passengers with state-of-the-art circuit breaker solutions.
- Reliability: Ensure uninterrupted operations and reduce downtime.
- Energy Efficiency: Optimize power distribution, saving you both time and money.
Trusted Expertise:
With decades of experience in the field, Swartz Engineering is your reliable partner for innovative DC Circuit Breakers.
Take the First Step:
Contact us today to learn how Swartz Engineering can elevate your rail system's performance. Don't miss out on the future of Traction Applications – seize the opportunity and electrify your journey!  Visit our website or call us to schedule a consultation. Let's power your rail system into the future!
Our Expert Services
Swartz Engineering provides top-quality products to meet our customers' needs. We also make sure our products work reliably and safely. Our products include:
Take the first step towards powering up your operations! call us at 276-285-3841