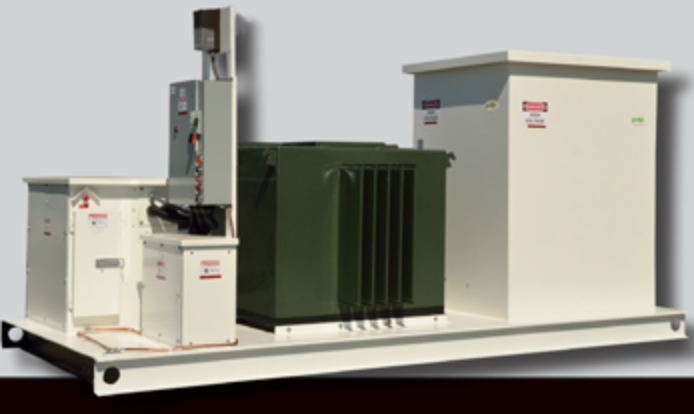 Electrical supply houses from Swartz engineering are products that are at the forefront of power control systems. If you are seeking one of these supply houses for your business, we will design a product that is able to withstand the most challenging environments on earth. 
E houses or electrical supply house constructions are designed and built-in factor controlled quality and with the best equipment. The construction is completed with precision and with an advanced level of production that results in a trouble-free service. Our E houses are designed and built to exceed the requirements of the National Electric code as well as the standards for industrial buildings. We can purpose build these supplies to meet the needs of our customers and to ensure that we can offer a field-proven result. 
Electrical supply houses can keep sensitive equipment safe in harsh environments and offer a safe space for staff to gather in an electrical emergency. These areas are designed to be incredibly resilient and shielded from the elements. If you are working in a challenging environment such as a mine or in an industrial environment, an electrical supply house can protect your investment in equipment and offer you more for your employee's safety as well.
Why You Should Consider an Electrical Supply House
You have more than likely made serious investments in order to keep your business up and running. An electrical supply house can protect these investments and ensure that your business can hold onto its most valuable equipment. Having an electrical supply house can protect sensitive equipment, protect your staff and ensure that your business has the ideal space for you to keep equipment when it is not in use. Considering an electrical supply house can be a great way to keep your business safe and to maintain your operations. 
Why Choose an Electrical Supply House from Swartz Engineering?
Our designs are built to suit the most challenging environments on earth. We build our E houses with quality and to withstand the most difficult conditions on the planet. We want to eliminate the potential for corrosion, maximize strength, and minimize the weight of any enclosure. We are constantly improving the quality of our construction and we want to ensure that our products can be field-tested and proven in the future. The quality standards that we follow exceed most commercial and industrial electrical codes and this offers an unprecedented value to our customers. 
The Areas We Serve
We are located in Bristol VA but from here, we can service the surrounding area including Johnson City, Charlotte, Knoxville, Huntington and more. We want to ensure that we are offering the best in E houses for our clients by assembling them with quality in our location and then moving them to their required point of service. We can service not just our local area but also provide international support. 
Contact our staff today to learn more about our E house solutions and how they can benefit your business.