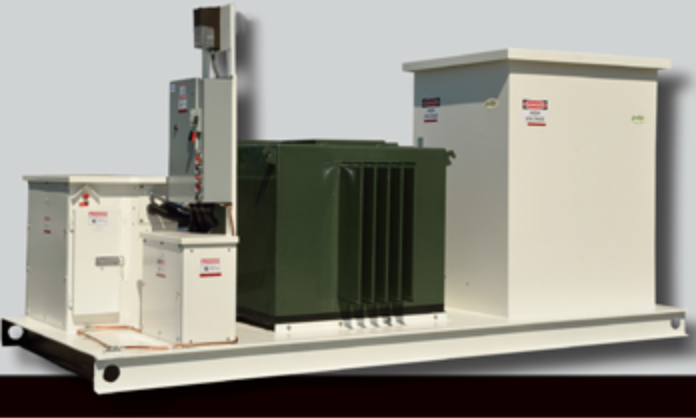 Keeping your business up and running not only delivers excellence and efficiency but it also keeps your entire operation safe and reliable. You need the proper power supply to make sure that your customers can be properly managed. Preventing disruptions will ensure that you can offer better reliability and operate in the most demanding environments for your business. Portable substations are built to offer the best protection for your business. They can be mounted on a truck or on a skid to provide you with a reliable solution that's plug-and-play and preventative for business disruptions. Portable substations are a solution that can help to protect you in the event of a natural disaster, power outages, power surges, disruptions with your equipment, and more. 
A portable substation ensures greater safety on your premises because you'll be able to have a fully mobile solution for your operations during an emergency. All of these items can be housed inside of a shelter, semitrailer, or in an E house solution. 
Portable substations are a system that can keep your business highly efficient and ensure that you can prepare for the worst-case scenario. Not only are these a crucial safety features that can preserve your equipment but they can help you keep up with the demands of your customers. 
Modules in portable substations come with all the necessary components that you need to generate power including Transformers, switchgear, cables, protection for control systems, power supplies, and more. The design of the system ensures that there can be a maximum level of flexibility for your business and a rapid setup solution. 
All of our portable substations are custom-designed to meet the needs of our business partners. They can deliver up to 230 KVA or 50 MVA of power to any source. The relay control panels as well as the air and vacuum circuit breakers provide protection for the entire system in a solution that will be properly proven and tested for the most rigorous environments. Portable substations are highly beneficial for businesses that are in oil and gas, mining, electrical grid maintenance, and power generation. If you need to make sure that the flow of power is uninterrupted or you could use support for simply keeping your crucial system up and running, we have a portable substation to suit the needs of your business. Contact us today to learn more!