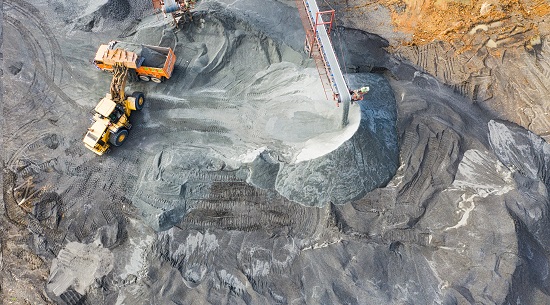 Portable substations can be an overwhelming value to your business and mining operation. These temporary substations come in a variety of sizes and formats, but they all serve one purpose: supplying reliable power to your customers when you need it.
But why would you need portable electricity supplies? Because the grid is not always where you want it to be! The mining industry, power generation industry and more are known for its hard-to-reach locations, so the grid needs to be established in remote regions. How do you do that without the grid? A portable substation is a highly useful piece of equipment for these requirements.
Portable substations are built to last, providing your temporary mining camp or business with reliable electricity at all times. Your business gets a reliable form of power and you can resume your operations even in the most challenging locations. The best part is that the power is the same that you would be getting for the grid so even if you are using the substation for power generation, you will be offering your customers the same useful power.
A portable substation module comes with all the components you need for power generation including MV cables, GIS switchgear, safety components, AC and DC power supply as well as the ability to transport the substation to any location. Most Substations are built on trailers or skid systems and can be transported by sea, land and air depending on the location. The necessary service upgrades can also take place at a moment's notice.
The ability to quickly and safely set up a substation anywhere means companies that would otherwise have been forced to shut down due to unreliable power supplies are able to continue generating profit while also minimizing downtime. Portable substations are the perfect solution to integrate your business into any location.
There are many benefits that come with portable substations. If you require reliable, safe power generation for your temporary mining camp or industrial site, all while minimizing downtime and facilitating quick installation, look no further than a Swartz portable substation.
The greatest benefits of substations from our company include:
Low space requirements onsite
Reliable and safe power generation
Reduced downtime due to faulty electricity supply
Easy installation process 
Easy expansion process
Environmentally friendly
Our systems are available at between 230kva and 50MVA and we can customize the substation to your needs. A portable substation can offer an excellent return on investment and it stands as a great choice for the power generation industry, mining, oil and gas and more. 
Swartz designed these substations for maximum flexibility and adaptability. They can be purpose-built for your general power needs and then designed to boost your  production requirements at short notice.
Portable substations are built to the highest industry standards and made with durability in mind. They are specifically designed for remote or emergency locations and with our assistance, we can provide you with the best in substation design. 
If you would like to learn more about Portable Substations for the mining industry or get into contact with one of our professionals for your Portable substation needs, contact us today to learn more.