Electrical relays play an indispensable role in a wide array of electronic equipment, serving as pivotal components that enable the efficient operation of appliances, vehicles, and industrial machinery. A relay is essentially an electrically controlled switch that harnesses the power of electromagnetism to convert small electrical signals into larger currents, thereby serving as a vital link in the chain of electrical communication. These devices function as versatile tools, serving both as switches and amplifiers within electrical circuits, depending on the specific requirements of the application at hand.
In a typical scenario, electrical inputs act as triggers, activating electromagnets that either establish or disrupt existing circuits. The brilliance of relays lies in their ability to take a seemingly insignificant amount of electrical input and harness the power of electromagnetic forces to yield high-current outputs. This functionality is particularly valuable when dealing with transitions between circuits with differing current intensities. For instance, consider temperature sensors in heating, ventilation, and air conditioning (HVAC) units. These sensors require amperage levels that surpass the capabilities of their intrinsic wiring. In such scenarios, relays serve as the bridge, transforming a feeble current into a robust one that can meet the operational requirements of the system.
Take the first step towards powering up your operations! call us at 276-285-3841
Yet, the capabilities of relays extend far beyond the realm of simple current transformation. In fact, a solitary relay can orchestrate the activation of multiple circuits, granting it the ability to trigger a cascade of effects from a single initiating input. Furthermore, relays can be ingeniously combined to perform Boolean logic functions, offering a cost-effective alternative to using a multitude of disparate components. Delving deeper into the realm of complexity, specialized relays such as time-delay relays introduce a whole new layer of sophistication. These relays enable systems to initiate or resume operation only after a predetermined time interval, opening up avenues for intricate and precise control in electronic systems.
The advantages of incorporating relays into electronic systems transcend mere necessity; they extend into realms of efficiency, space optimization, and cost-effectiveness. By integrating relays, the demand for bulky high-amperage wiring and cumbersome switches can be mitigated, leading to sleeker designs, reduced weight, and optimized use of space. Imagine the impact of this transformation in scenarios ranging from vehicle electronics to industrial control systems. Swartz Engineering, a pioneer in the field, offers an extensive range of relay products, encompassing time delay relays, flashers, and sequential relays. These products are meticulously designed to cater to diverse application needs, thereby ensuring effective solutions for a multitude of electronic systems.
While relays are renowned for their reliability, it is essential to acknowledge their mechanical nature, which renders them susceptible to failure over time. Fortunately, identifying a malfunctioning relay is a relatively straightforward task, facilitated by the use of a multimeter. By meticulously assessing the voltage levels at each juncture where circuits interface with the relay, one can deduce whether the relay requires replacement or repair. This proactive approach to maintenance not only extends the lifespan of electronic systems but also prevents potential disruptions and downtime.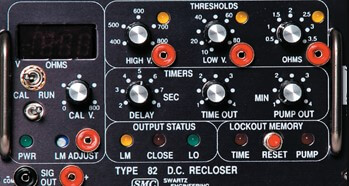 Take the first step towards powering up your operations! call us at 276-285-3841
Steering our attention to the mining industry, the significance of relays becomes even more pronounced. Within this dynamic sector, relays serve as linchpins for control and power applications. The mining industry demands the management of high-power circuits through low-power signals, a task for which relays are exceptionally well-suited. They emerge as the linchpins of precision and safety, facilitating the control of hefty machinery and equipment with remarkable accuracy.
Automation lies at the heart of mining processes, and relays serve as catalysts in this transformation. They play a pivotal role in initiating actions such as motor activation or cessation, valve manipulation, and alarm triggering, all contingent upon specific operational conditions. Imagine the power of relays in detecting anomalies such as overheating or overloading, and subsequently, executing actions to avert equipment failure or damage. This proactive intervention dramatically elevates operational efficiency, safety standards, and overall productivity within mining operations, solidifying relays as indispensable tools within the industry.
In summation, electrical relays emerge as veritable cornerstones within a myriad of electronic systems, wielding the power to perform functions ranging from current manipulation to the activation of intricate circuits. By grasping the pivotal role of these components and their nuanced functionalities, individuals can harness their potential to ensure optimal efficiency and effectiveness within their electronic systems. Swartz Engineering stands as a beacon of trust, providing an unparalleled fusion of quality, innovation, and reliability in its relay products. Whether your application is intricate or straightforward, Swartz Engineering is poised to deliver top-tier solutions tailored to your specific needs.
Contact Us
Work with us today to get your business's ultimate prefabricated distribution substation. We can create a solution that ensures complete safety on the job site while meeting all regulatory guidelines for electrical standards. Contact us now for a free consultation and experience the Swartz Advantage.
Products We Offer
Swartz Engineering strives to provide top-quality products to achieve our customer's needs. Our products include:
Take the first step towards powering up your operations! call us at 276-285-3841