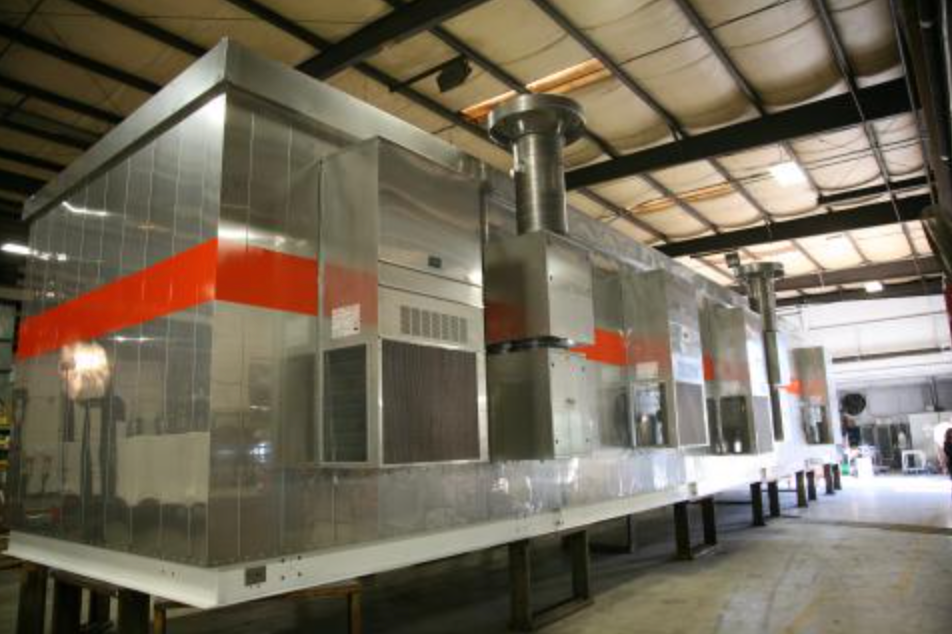 Portable E house designs are helping companies in the heavy equipment industry remain highly efficient and profitable. With Swartz E house, you get the very best in design and engineering. Our portable power solutions are custom engineered and designed to meet your requirements. We use homogeneous communication structures for transmission and transformation, as well as substation interconnection and automation. Our E houses have up to 230kV and 50MVA capacity, including air and vacuum circuit breakers and all necessary relay control panels.
Our portable E house designs are perfect for companies needing a reliable power supply. Whether you're looking to service remote locations, support large equipment projects, or just need a robust and reliable backup source of power in case of an emergency, our portable E houses deliver the performance and reliability you require to set up a mobile job site or offer the best in emergency backup solutions. With Swartz E house, you can trust that your power supply needs are always taken care of.
We understand that companies cannot afford downtime and inefficiency, which is why our portable E house designs are cost-effective and reliable. Our expert engineers design our power solutions to provide the highest standards of safety and reliability with ease to set up and run in just a few minutes. 
E houses offer a high return on investment when moving job sites or during any outage that you could experience. With our portable E house solutions, you can trust that your power needs are always taken care of and remain flexible for any situation. 
Efficient power sources are crucial for businesses, which is why Swartz E houses should be your go-to. Our engineers design our E houses with safety and reliability as top priorities. These systems come with everything required for portable power generation and easy transmission. You just plug in and power any device that your business needs. 
The ease of expansion and relocation and the high durability in harsh environments ensure this device will be with you for a long time. With Swartz E house, you get the best in design and engineering of power solutions that will keep your business running smoothly. Every setup is factory tested, and quality is checked before it leaves. We configure every device to suit the needs of our customer's power requirements and verify that they can stand up in the field before they are shipped. 
These solutions are field tested and proven throughout the oil and gas industry, mining, and heavy industrial applications. Whether you need a mobile substation for temporary or permanent use, Swartz E house has professional engineers, reliable equipment, and experience to ensure that your power requirements are taken care of. Contact us today to learn more about our portable E-house solutions! 
Swartz Engineering teams can outfit your business with the perfect skid-mounted or trailer-mounted solution for your business. Get portable power in minutes and remain reliable with little downtime due to power issues. 
Contact us today to learn more about our E house designs and how they can help your business.