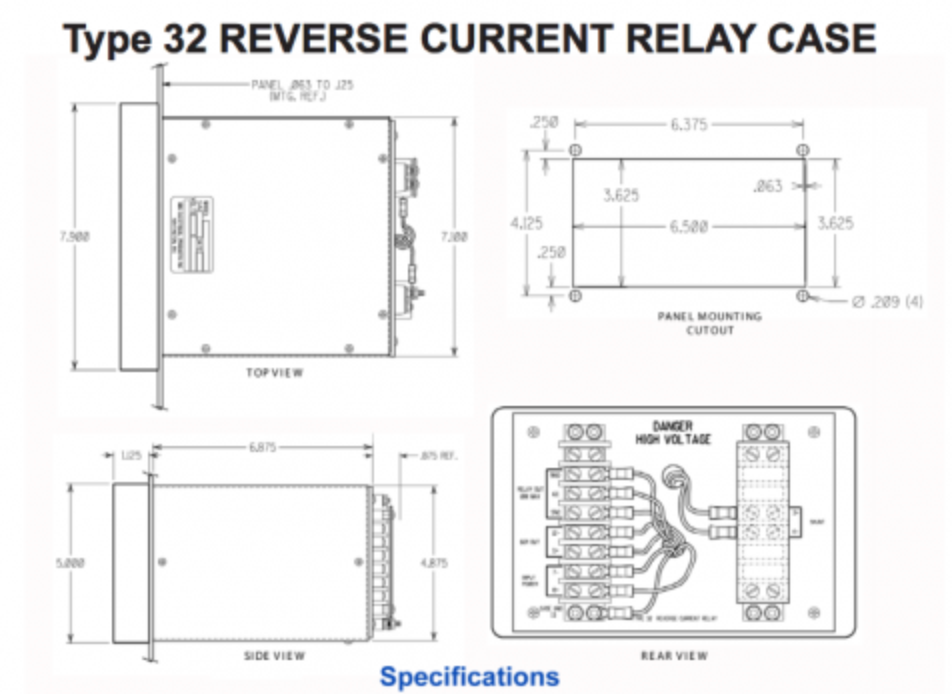 The Type 32 Reverse current relay from Swartz Engineering is designed to provide protection against reverse current conditions in electrical and heavy equipment industries. This relay is effective at preventing damage to equipment and systems by quickly disconnecting the power supply when a reverse current is detected. The Type 32 Reverse current relay is easy to install and can be used with a variety of different power supplies. This relay is an important component of any locomotive installation and for maintaining rail safety standards. Swartz Engineering is a leading manufacturer of locomotive products, and the team here features amazing support for customer service as well as advanced craftsmanship on any relay or electronic system for rail.
The type 32 isolated current monitor is a highly technical gadget that is used in the electrical and heavy equipment sectors to assist safeguard against damage caused by reverse current situations. This relay is an important component in maintaining rail safety standards in a train installation. When a reverse current is detected, it is designed to rapidly cut off the electricity supply, which may help avoid destruction. Front panel controls on the device are calibrated in millivolts to offer precision support for a range of installation specifications. The product is easy to set up and can be used with a diversity of electricity sources.
The detector can work to shut off electrical flow at any shunt and will provide an analog voltage or current output. Front panel controls from a 20mv adjustment switch can make sure that this is a device that can be field operation controlled and adjusted on the fly with a margin for error. There are also LEDs that will light up to indicate when the device is in operation and has been activated by a reverse current, which can be helpful for maintenance crews. Red LED controls indicate when trips occur, and ongoing monitoring LEDs will also show when the power is on and if any current is flowing through the device.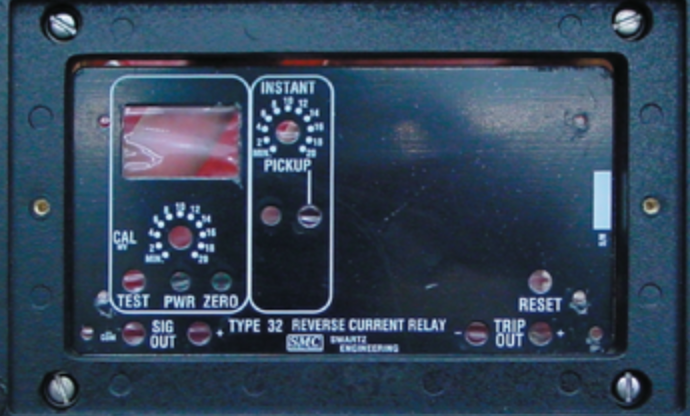 Onboard testing for the device makes it easier to check if it is operational without needing to take the time to install it into a system. This can be done with a standard voltage tester through the sig out of control and with the help of the ongoing LED monitoring support from the onboard testing.
Sign out in the form of an analog jack on the front of the monitor ensures that this device can be easily connected to external monitoring support or electrical tools as you are working. The Type 32 Reverse current relay is an excellent way to safeguard your equipment against accidental damage and should be a staple in any locomotive installation.
An onboard event marker and trip output have made it simple to monitor results and send a signal to ancillary equipment if needed. You can also see at a glance when the device has been triggered and is in operation.
If you are interested in learning more about the Type 32 Reverse current relay or any other products offered by Swartz Engineering, please contact us today. Our team would be happy to answer any questions you may have and help you find the right solution for your needs.