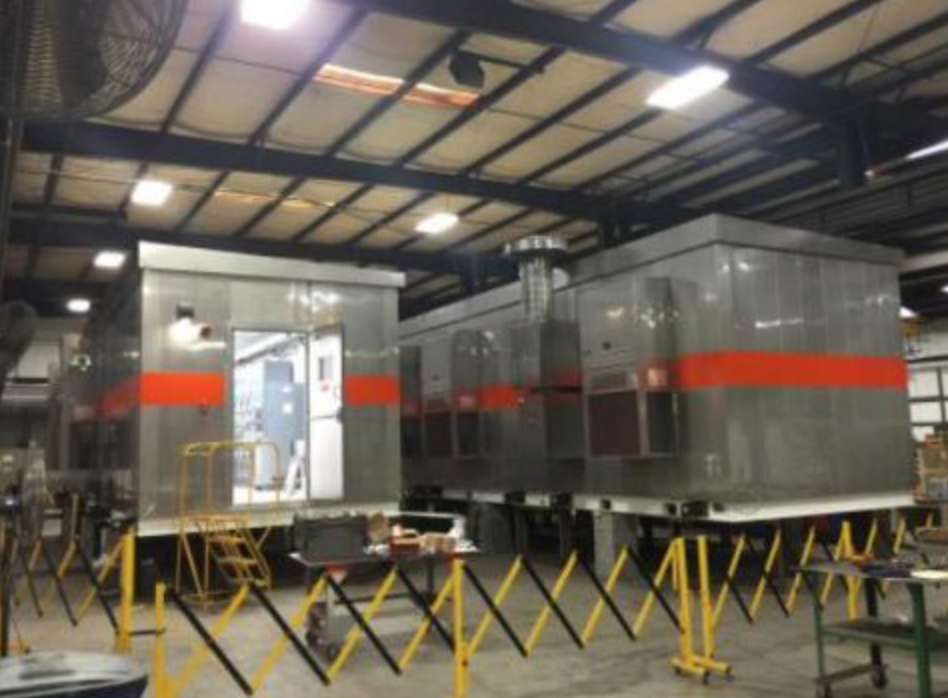 Swartz power control rooms are designed for the harshest environments in the world. These rooms can withstand the world's most challenging environments and provide maximum protection for sensitive electronic equipment. Eliminating potential risk for your business and corrosion problems can be important and with the wall, ceiling panels, and roof items all interlocked together to maximize the structural strength of the components, these are power control rooms that you can truly count on. 
Swartz engineering has produced a power control room that can be manufactured off-site and then shipped and reassembled on your job site. Every element is powder coated to ensure they can withstand a wide range of corrosion issues. Every item has been field-tested and proven over years at a job site. Whether you're planning on storing these E houses above ground or integrating them into industrial buildings, they can be made to fit your environment with ease. 
These are some of the most resistant panels on the market and products can be customized to your needs to suit the design of any space. E-house designs are perfect for preventing injuries to staff as well as downtime due to equipment breakage. Our end-to-end responsibility ensures that we can build these items on-site and ship them for easy assembly at your job site. We have intensive customer care standards and quality assurance standards for every component. 
We've been producing E houses for decades and we are at the forefront of safety for our industry. We sell our items to some of the leading companies in power generation, mining locomotives, and more. We protect a massive range of equipment and our systems can house items ranging from communication equipment to transportation and infrastructure. 
These installations can be assembled all around the world including in highly sensitive environments like mining sites and heavy electrical use. Our e-house designs exceed all codes for compatibility. We maintain strict standards for quality assurance throughout our facilities and maintain regular contact with our customers to keep them in the loop on production. 
We regularly innovate to produce better systems for power control rooms from our facilities. We examined our materials often and look at new ways that we can improve the strength and durability of our products. We ensure that all of our E house designs will meet the latest standards for IEEE and NEMA. These are items that can offer you trouble-free and reliable service over years of use. We can customize storage options and protection for your business based on any request that you may have. Contact our team if you have specifications for your e-house design. We can create a design that not only meets your needs but exceeds standards for electrical design and protection. 
Contact us today to learn more about our E house designs and how they can help your business