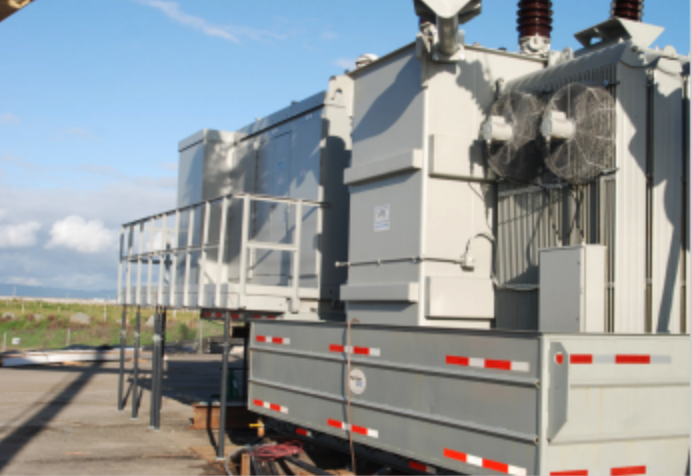 Portable substations are some of the most excellent tools for minimizing risks to your organization. Power outages can lead to damaged equipment, lost productivity, and even loss of life. With a portable substation on hand, you can be prepared for anything.
A portable power substation is a mini power plant that can be used to provide electricity in the event of an outage. They are self-contained and can be easily moved to wherever they are needed. Portable substations can be powered by generators, batteries, or a combination of both.
Portable power substations are ideal for businesses that rely heavily on electricity or are located in areas where power outages are expected. They can also be used for events such as concerts or festivals where additional power is needed. Many businesses in the construction industry use these power substations as a means to manage their construction site and provide the hands-on power they need to operate.
Portable power substations will offer the same functions as a power grid solution and all of the items that you need for plug-and-play power needs. This will include:
 A step-down transformer to change the voltage from high to low or the reverse

 Circuit breakers and fuses to protect equipment

 Disconnect switches

 Grounding equipment
All of these parts work together to provide a safe and reliable power source that can be used in emergency occurrences or when the power is out.
Portable power substations are an excellent investment for any business that wants to be prepared for anything. Having a mobile power substation on hand can save your business time, money, and even lives. They can be set up in just several minutes using a skid-mounted or trailer-mounted option. These substations are also easily scalable to get the perfect size for your needs. At Swartz, we can produce the ideal sizing to suit your needs and custom-build a solution that will benefit your business.
Portable substations offer the perfect solution for businesses in almost every industry. With a much more environmental choice than a generator, the benefits of a portable substation are noticed the moment you need one. Rather than having to burn gas or deal with longstanding hookup times, this highly dependable system is easy to use. If you are concerned about losing power or being without it for an extended period of time, then a portable substation should be your top investment.
These systems require very little space and can help you plan for the unexpected. The flexibility and reliability they offer are some of the best for providing power when you need it the most.
Whether you seek support for your mining business, you need off-grid power or solid backup solutions. We can offer you a fantastic price and support for your business.
No matter your business, a portable power substation is an excellent solution for your backup power needs. Be prepared for anything with a Swartz Engineering mobile power substation. Contact us today to learn more!