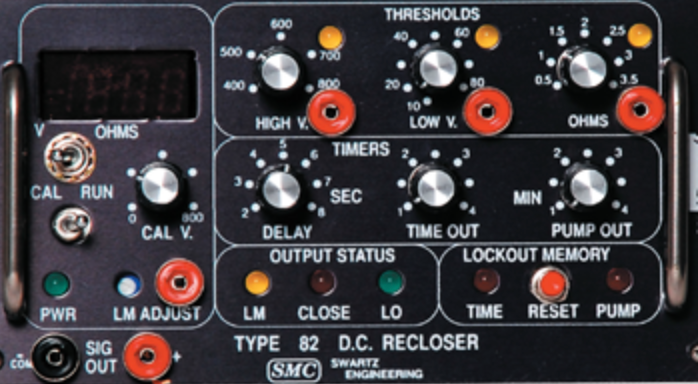 The DC reclosing relay forms part of a solid condition that prevents the DC breaker from closing when there is a fault. This relay is used to trip the DC breaker when there is an overcurrent trip or a fault. This relay checks the load side for faults and closes the breaker automatically on the clear line. This relay is suitable for both heavy and light rail systems. It also comes with an LED meter that allows for easy and accurate load measurement readings.
This device features fault annunciation and voltage compensation. It also has a modular construction and load measurement memory. Two main units are included: a solid-state transducer and a closing relay. The transducer, which is powered by self, monitors ongoing signals and remotely eliminates traction voltage.
The transducer can measure voltage and get an actual response from the input. The device measures load, voltage, indication, and sequence. The relay will also measure the voltage on both the load and breaker sides. If the voltage rises above predetermined levels, the breaker will detect it and close the circuit to that value. This can be done by the control panel.
The relay's set value is the voltage generated by the load at the lowest theater resistance. The device can be adjusted to adjust the time between each step and the voltage and dead load pickup levels. This is a highly advanced piece of technology, which is essential in light rail and heavy railroad industries. This product is built for strength and accuracy and can be used with electric rail systems to provide safe operation and safety.
Contact our team today if you are interested in direct current relays or need customized solutions for your company. Direct current relays can be built to your specifications, or we can recommend solutions that will suit your business needs. We offer complete-service electrical monitoring for the heavy and light rail industries. Our team is ready and able to help you find the best systems.