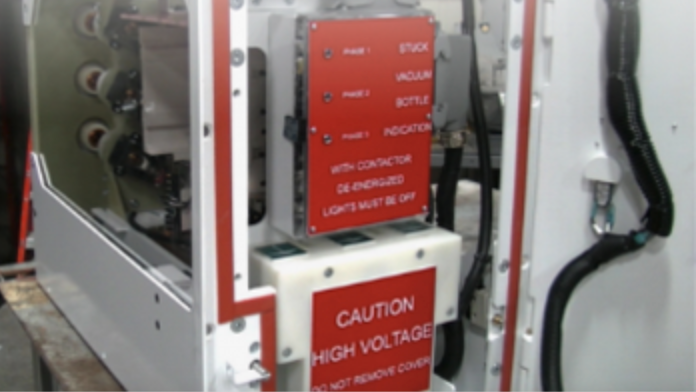 This Slim-line Contactor (SL) uses the proven technologies from MVIS SL Series and provides unmatched performance in a small package. The MVIS SL series was engineered with power, performance, and simplicity in mind. 
Incorporating cutting-edge features such as low-profile blade design for easy installation and excellent performance, earthed leads, twin circuit protection includes overvoltage protection and short circuit prevention. 
FEATURES & BENEFITS
The Slim-line Contactor is a compact, versatile control that is ideal for harsh environments where space, reliability, and economic cost are essential factors. The MVIS SL Series features robust steel construction with an earth bond conductor design. 
Grounded leads are used for both the AC and DC outputs. The low voltage AC output can be switched to an open circuit or maintain contact for over-current protection to prevent accidental contact activation or damage to the power and isolation equipment.
Some of the Slim-line Contactor (SL) key features are its compact design, ease of use, high performance, and reliability. It also has an IP54 protection rating and features a durable plastic cover that is easy to clean. This slim-line MVIS SL series Contactor is ideal for both single and three-phase applications.
MVIS SL Series is ideal for connecting standard domestic power supplies to a wide range of electrical loads, including induction motors, lights, pumps, and other low voltage equipment. They have a wide range of operating voltages from 24-600V AC or DC. 
Due to its superior product quality and ease of use, the MVIS SL series Contactor is suitable for many applications, including street lighting, traffic control systems, household appliances, and various types of industrial machinery.
The MVIS SL series is available in a wide range of voltages (24-600V AC and DC) and power levels. There are also a variety of options available to customize the Contactor for specific applications. These include the cable entry type and mounting facility.
Customers can also opt to have their customized MVIS SL Series Contactor from SWARTZ ENGINEERING. This ensures an optimal level of performance while being fully compliant with international regulations and standards. Contactor AC / DC models are available with a variety of options. These include sealed, standard earth bond, low tension, and mechanical earth bonding. 
They offer exceptional protection in a stackable configuration that includes overvoltage protection (OVP) and short circuit prevention (SCP). This ensures they are protected from direct contact activation by an external fault condition or ambient temperature variations.
Contact us to find out more about MVIS SL slim line contactors