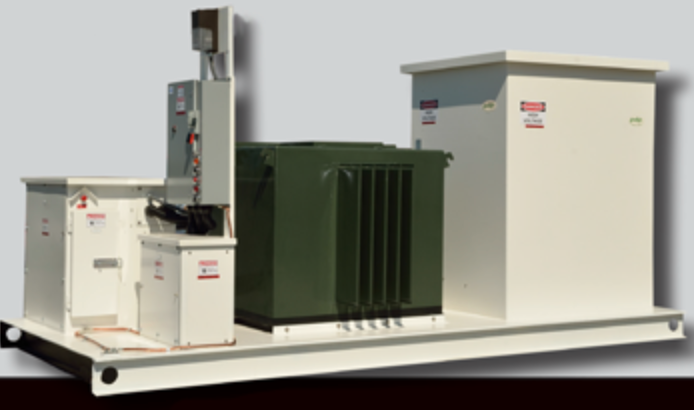 Becker's portable substations can be used anywhere. Reliable power supplies are essential for customers. No matter how tight the construction schedules or operational restrictions, power demand must be met quickly and without interruption. Becker Global America has your reliable solution. The portable power substations provide a reliable, safe connection that can be used in the most challenging environments. The "Plug and Play" medium and high voltage substations can be transported on trailers, semi-trailers, or inside shelters as an "E-House". Each module contains all necessary components to make a complete substation. These include power transformers, GIS switchgear, and AIS switchgear. MV cables, protection systems, and control systems are also included. These modules are factory-tested and can be connected on-site. This design allows for maximum flexibility, high reliability, and a high return on investment.
Benefits
Very little space required

Minimum interface management

Installations are quick and require little work on-site

Relocation and expansion are easy

Resilient to harsh environments

Maintenance requirements are reduced

Environment friendly
Portable power solutions for all occasions
Custom designed and engineered

Communication structures that are homogeneous

Transmission and transformation

Automation and interconnection of substations

Maximum 230kva and up to 50MVA

Vacuum and Air Circuit Breakers

Relay Control Panels
Our portable substations are designed to meet your specific needs. They can be trailer- or skid-mounted, as well as HV E-house and HV EX-house options. If you are interested in learning more contact us today!