What are Swartz Power Control Rooms made Of and Why?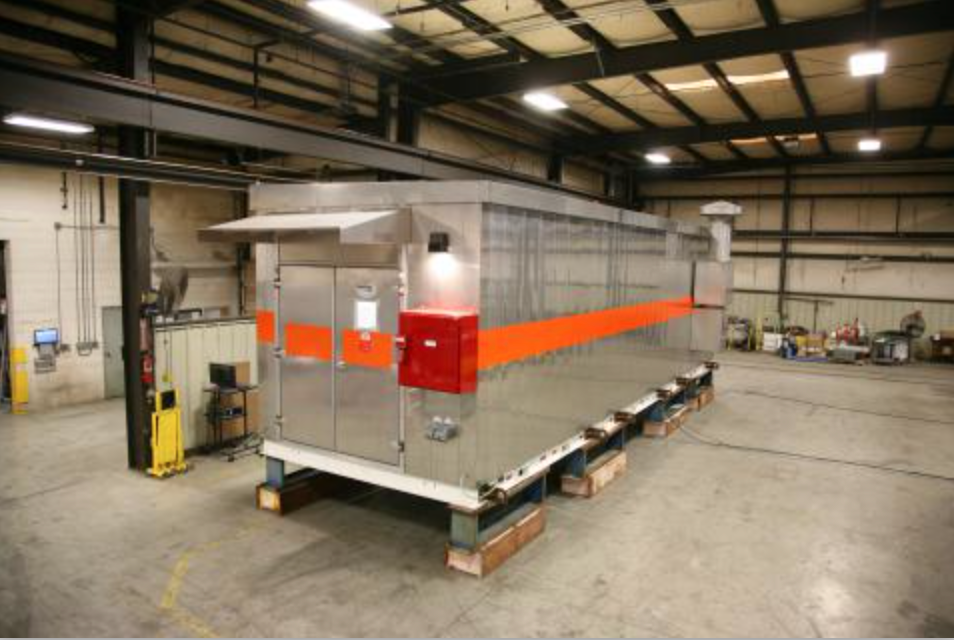 A Swartz power control room is built to withstand some of the most challenging environments and provide advanced protection for electrical systems against the elements. The goal is to eliminate potential problems with power spikes, corrosion, dust, and more. The ceiling, wall, and roofing panels are all designed in power control rooms in an interlocking faction to maximize the structural strength and to minimize the overall weight of the enclosure. Exterior panels are constructed to utilize galvanized steel and sealed with an electrostatic powder coat finish to provide a corrosion-resistant product that can stand up for years of use in the market. The products in the form of power control rooms have been field-tested over thousands of installations worldwide and they can be completely customized to the needs of every customer. 
Schwartz power control rooms are made of a quality galvanized steel with a powder coat finish and the reason for our choice here is to offer an unbridled level of support and protection for environments such as underground mining, locomotive stations, and even outdoor environments. We customize every power control room to the needs of our customers and we fully test each of these system control rooms before they are shipped. We offer an end-to-end responsibility so that we can produce the room and then ship it off to you with ease. We want to give you access to a system for installations that will protect your electronics and offer the simplest solution for setup. We work to build and then ship the device from our warehouses to your location and we can assist with assembly as it is required as well. 
Our Swartz power control systems have been produced over decades and we design these systems to eliminate the chance for potential corrosion and resistance against the elements. Within the interlocking panel system, we can minimize the overall weight of the enclosure while maximizing strength. As a field-proven product, we are assembling these systems with quality under specialty quality control procedures. The standards that we have on these rooms are completed under extensive factory testing and in set conditions that will mimic real-world environments. We have proven our systems over thousands of installations and we would love the chance to work with your company on a custom power control room. Contact us to learn more!