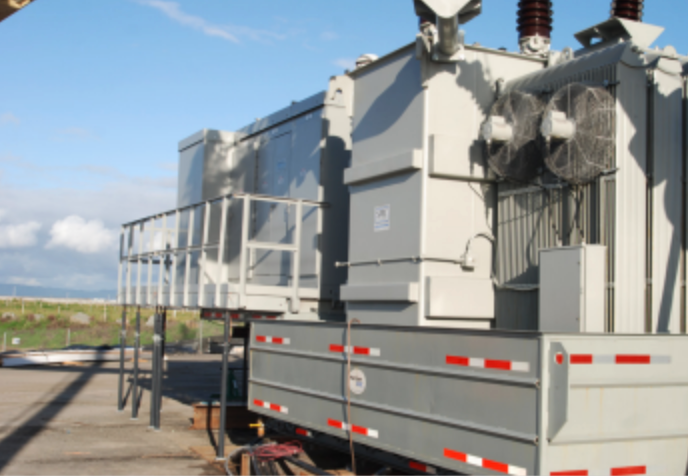 Swartz engineering portable substations are designed to be safe and reliable for customer use and power backup. If you are in need of a reliable power solution for your heavy equipment, backup generation, or mobile job site use, the portable substation solution from Swartz engineering can operate within the operational restrictions of your company. 
Portable power grid solutions from Swartz engineering are proven safe and created to manage extremely tight construction deadlines. These are powerful solutions that can meet expectations when there is a potential delay or when unexpected issues occur such as natural disasters. Swartz engineering offers the best in reliability and power that can be set up and running in minutes from a portable substation design.
Every module contains the required components that are needed to set up and how we're a portable substation. You'll have access to a people transformer, AIS or GIS switchgear, MV cables, projection and control systems as well as DC and AC auxiliary power supplies. All items are factory tested before implementation and shipping to ensure that you have a product ready for the job site. 
All these items are considered to be plug and play ensuring that they can be rolled out on a semi-trailer or skid systems and set up on a mobile job site or used for access at a mobile construction site. The entire power system can be easily rolled in on these solutions and connected for reliable and environmentally friendly power. 
Swartz engineering to our department will ensure that devices are ready to provide power based on your specifications. Whether you need the system to power heavy equipment or you require designed for instant reliability in an emergency backup, Swartz engineering has you covered with a robust power supply system.
Portable substations from Swartz engineering require very little space and the entire system can be placed on a dedicated trailer system. If you need to power mobile devices on a job site, the system can be scaled down to fit your needs for mobile power. Devices can be linked together to power heavy equipment and the control systems can be customized to suit your operator preferences. Designed for easy expansion and relocation, the component of any portable substation is also built to resist the harshest environments in the world. 
Each Swartz engineering substation is custom-built with air and vacuum circuit breakers. The portable substation system is designed with relay control paneling and easy hook-ups on your job site. With reduced maintenance requirements from robust and solid-state components, these are crucial items for working in underground mines as well as in outdoor construction sites. 
If you would like to learn more about portable substations from Swartz engineering contact us today. We can design a system that is built to manage your equipment while also leaving room for your future expansion. We have experience working in oil and gas, mining, power grids, and more.