Universal DC Input Solutions For Rail Applications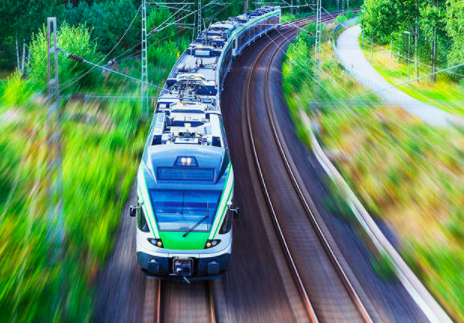 The process of providing approved single DC-DC power solutions comes down to finding a company with advanced knowledge in the industry. We cover all nominal traction voltages that range from 110 VDC to 24 VDC. We also ensure that we will provide compatibility for all fire protection standards as well as simplify the integration of systems across all power platforms. No matter what type of rail applications you are working within, we can negate the need for multiple variants of transportation equipment electronics that you may be using.
Through our experience in providing power solutions for DC input, we can assist with meeting the demands on equipment that can withstand extremely harsh mechanical, electrical, and climatic demands. We understand that the equipment in this market can take a beating and the products that we install will meet and exceed all standards required.
Whether we are installing products for signaling, crossing control, displays or in-cabin radio, we can deliver a DC-DC power conversion solution that will offer reliability and the utmost safety for your operations.
The Two Main Standards We Work Within
All rail equipment electronics need to suit two main standards in order to be installed, these are the EN50155:2017 standard and the EN50121-2-1:2016 standards. We provide support for continuous output voltage ranges for transient requirements and brownouts as well as manage interruptions, surges, and ESD. By making sure that we can minimize interruptions as well as manage temperature, shock, vibration, and humidity we will make sure that the process of universal DC input can be handled with ease in the industry.
Continuous voltage input ranges need to be in operation that covers nominal battery voltages. Temperatures ranging from -40 to 100°F can be achieved in the testing that we provide on our electronic equipment. All of our electronic equipment meets and exceeds fire protection requirements and the ability to operate in these ambient temperatures.
We also offer a three-year warranty on all of our products. We want to ensure that any of our installations can provide a wide tender on input ranges with extremely high efficiency while it is in operation. Remote on and off settings, as well as a series of safeguards and monitoring, will help to ensure that you can enjoy a product that has proven compliance and reliability.
With our proven EMC compliance we will deliver detailed reports from independent certified lab tests to prove the reliability of our products. Regardless of the mechanical or environmental requirements that you have for your mounting location, we will find a product that will meet and exceed your specifications for universal DC input.
Contact us today for more information!