Railway Power Supplies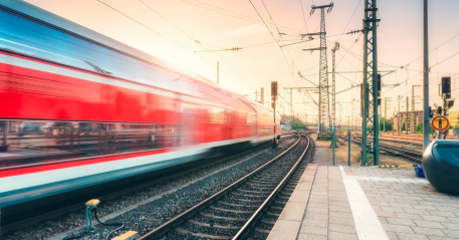 Railway power supplies are designed to help transportation systems and railways to meet a wide range of technical specifications for power generation. In order for these systems to be installed in a reliable manner and to operate reliably with locomotive systems across the world, strict manufacturing standards need to be met. In order to maximize the quality of manufacturing standards in the locomotive power generation field, it's important to turn to an engineering and project management team that can get the job done well.
Our Capabilities
We have worked on thousands of power generation projects for railways worldwide. We can assist with a variety of trackside equipment as well as rolling stock. Our railway power supplies include solutions for in-cabin radio, displays, signaling and crossing and more. The products that we have designed are thoroughly tested to meet the requirements of any railway environment. The engineering teams that we have are located worldwide. We only use approved component suppliers as well as the best manufacturer components to meet the design guidelines of our products. We want to make sure that any repairs or solutions that we provide for our clients can be engineered from the ground up and designed for reliability.
Our Railway Power Solutions
We comply with all modern standards for design including national standards EN 50155, EN 50121, RIA, and more. We regularly redraft and redesign our products to ensure maximum compatibility and efficiency. We provide full design verification testing as well as assistance with dedicated project management. We have a wide range of input voltages as well as common power generation solutions that are used worldwide as standard.
With our rugged building standards, we can make sure that our products will stand up to a wide range of scenarios and we operate at an operational temperature range that is conducive to any type of international rail. With convection and conduction cooling support, we offer safety for overcurrent protection, overvoltage, and thermal ratings.
Our full design and verification testing ensures that every new product in every new redesign is completely verified before it's put into practice. Through our solutions, you can ensure that you're getting access to the highest quality of dedicated railway power supplies. 
If you are interested in learning more about our railway power supplies, contact our staff today. We offer a number of brochures on our products as well as a complete ISO 9001 quality management system to regulate the quality of our products as well.