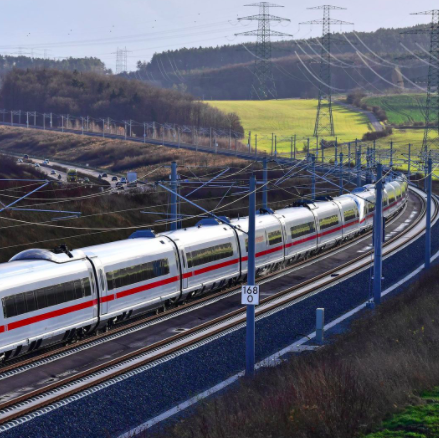 Power Systems For Railway Applications
The latest power systems for rail applications are designed to withstand a variety of mechanical, electrical, and harsh climatic environments. We have introduced a series of power systems that can suit any type of traction vehicle or rolling stock. For any type of electronic equipment on a locomotive that includes lighting, entertainment control, and safety management systems, we offer a reliable DC-DC power conversion that performs. The goal is to include products that will work for a variety of international standards as well as in North America.
With many standards across Europe differing from that of North America, there are enhanced requirements for many power systems manufacturers in this industry today. Two standards for electronic equipment are replacing older national standards and many manufacturers are having to perform complete redesigns in order to meet specifications.
The power supply systems that we deliver are unique for railway environment maintenance. Our company will deliver support for input supply as well as assistance with spikes and transients to ensure that any rail system can manage interruptions as well as regulate normal input voltages.
Our goal is to meet all performance criteria definitions for our electronics. The products that are produced are rigorously tested to ensure there is no degradation of performance throughout the process of testing.
In order to verify our results, we perform a wide range of mechanical environmental testing. These tests help to ensure that all components can perform accurately. The products that we produce suit all manufacturer standings and exceed the operational standard that is required to put them into the field.
With popular power subassemblies that include power supplies and environmental service conditions products, we manage the electrical supply and reliability of a wide range of passenger transportation, light rail, and freight rail solutions. Our environmental service conditions monitor ambient temperature, relative humidity as well as shock and vibration. We introduce a variety of monitoring methods to ensure that we keep reliability throughout the process of our operations.
If you are interested in learning more about the operating standards we follow regularly as well as the operating procedures that we follow regularly, we will provide ongoing documentation of our current product offerings. Contact us today to learn more about our power systems for railway applications.