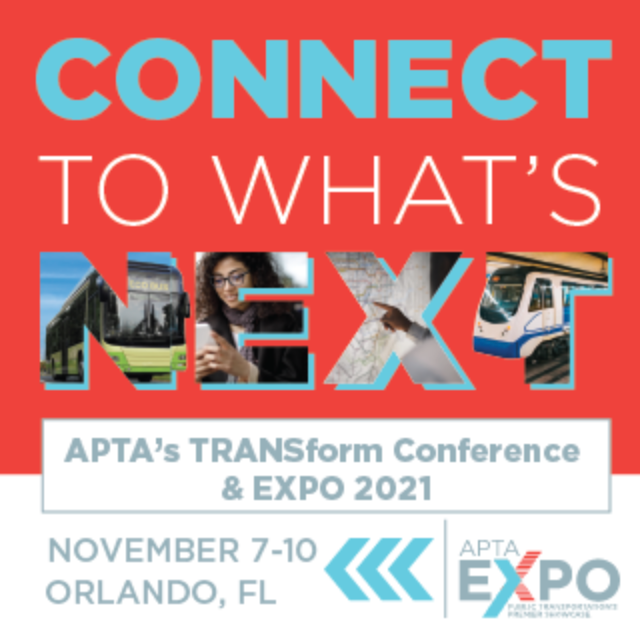 The American Public Transportation Association has announced that the upcoming Expo will be held in Orlando, FL, from November 7th to 10th, 2021. The Expo is a "celebration of public transportation". It features a wide range of events for attendees to learn about transit technologies and innovations. The association is looking to expand to meet the needs of public transportation, especially in urban areas.
The APTA Expo is designed to showcase the latest transit innovations and developments in cities across the United States. The APTA Expo serves as a platform for public officials, transportation professionals, suppliers, regulators, and other stakeholders from around the world. It is used to gather feedback on current trends as well as future expansions of public transportation. The conference has been held in Washington D.C.
The Expo is one of several APTA conferences that are held each year, including private meetings between manufacturers and public transit corporations. The organization hopes to foster business relationships at the tradeshow along with providing an opportunity for transit operators to share ideas, educate attendees about new technologies, and promote new products.
The location of the Expo will be at the Orange County Convention Center in Orlando, FL. The city is home to several public transit systems, including Lynx buses and SunRail commuter lines, and local taxi services and railways. Orange County's transportation network is mostly supported by automobiles but has seen an increase in pedestrians and cyclists due to efforts by local officials to increase the use of alternative transportation.
The Orange County Convention Center boasts over 210,000 square feet of space and has the capacity to host large events with more than 50,000 attendees. The American Public Transportation Association will be the first organization to host an Expo at the venue. The facility is used for a wide variety of events, including industry events, trade shows, and civic gatherings. It was selected because of its central location in Florida and its previous use for APTA conferences and trade shows.
The American Public Transportation Association (APTA) was organized in 1971 as the APTA Council on Urban Transportation (CUT). The organization grew from a small group of public transportation professionals to a non-profit with more than 3,000 members today. APTA is one of the oldest and largest associations dedicated to improving and developing the public transportation industry.
The purpose of APTA is to serve as a forum for over 3,000 members consisting of managers, designers, and engineers involved in public transit systems around the world.